The cruise starts 9:00 am from Pollonia. We travel close to Psathi, Kimolos and aproach the harbor for photos. Then we take a tour around Polyaigos to discover mysterious caves, beautifull coves, and fantastic shores with transparent blue-green waters.
Explore Polyaigos with us and enjoy the unique beauties it offers. Polyaigos with its beautiful, crystal clear, turquoise waterscan become the best part of your summer holliday. You will enjoy your swim in the waters of the Aegean, snorkelling to admire the seabed or fishing.
Whether you're looking for an escape around Polyaigos, we provide all of the professional and personalized services to cover your individual needs.
A perfect choice for couples, families and groups.
Mirsini (Polyaigos)

Galazia Nera (Polyaigos)

Faros (Polyaigos)
Meeting point: In front of the boat Poseidon in Pollonia

Meeting time: 08:45

Departure from the port of Pollonia

Departure time: 09:00

Excursion duration: 9 hours

Return to the port of Pollonia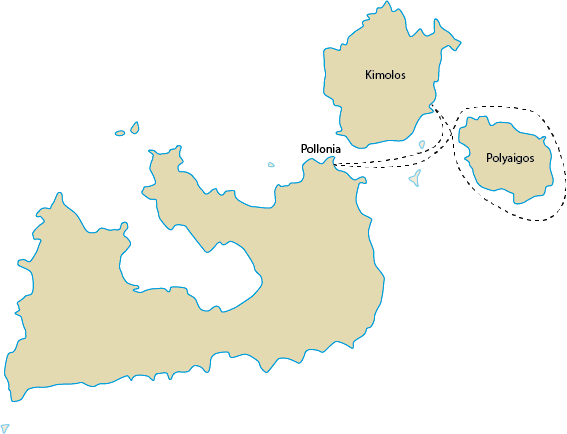 Pitarakia and Ladenia (traditional types of pie)

Cheese platter

Drinks: wine, beer, refreshments and water

Masks and flippers

Life jackets

Swimming Aides for Adults & Kids

Fishing rods and fishing bait

Hand antiseptics

Guided tour in Greek & English

WC

Map of the island
Book now and create unforgettable memories!