The Cruise starts from Pollonia to Polayaigos. The largest uninhabited island in the Mediterranean with blue, turquoise and aquamarine waters.
Mirsini is our first stop for swimming. You can relax enjoying the view or swim in the turquoise waters and discover a beautiful underwater route.
Then we continue south to famous beach called Blue waters with that will surely fascinate you.
We will serve you delicious traditionals pies accompanied by unlimited soft drinks, beers and water. Here you can fishing with rod. Then we will start our return to Pollonia.
Mirsini (Polyaigos)

Galazia Nera (Polyaigos)
Meeting point: In front of the boat Poseidon in Pollonia

Meeting time: 08:45

Departure from the port of Pollonia

Departure time: 09:00

Excursion duration: 5 hours

Return to the port of Pollonia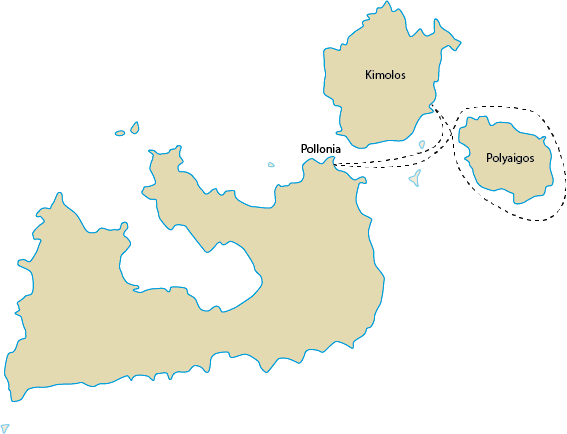 Pitarakia and Ladenia (traditional types of pie)

Drinks: beer, refreshments and water

Masks and flippers

Life jackets

Swimming Aides for Adults & Kids

Fishing rods and fishing bait

Hand antiseptics

Guided tour in Greek & English

WC

Map of the island
Book now and create unforgettable memories!