This is the main route. The cruise starts 10:00 am from Pollonia. We travel close to Psathi, Kimolos and aproach the harbor for photos. Then we take a tour around Polyaigos to discover mysterious caves, beautifull coves, and fantastic shores with transparent blue-green waters.
Milos Poseidon gives you the opportunity to enjoy a sea tour and an unforgettable fishing experience, next to a professional fisherman. Captain Andreas will explain to you about the species of fish that are found in the area depending on the season, talks to you about the history of the island and its culture.
Explore Polyaigos with us and enjoy the unique beauties it offers. Polyaigos with its beautiful, crystal clear, turquoise waterscan become the best part of your summer holliday. You will enjoy your swim in the waters of the Aegean, or snorkelling to admire the seabed.
Whether you're looking for an escape around Polyaigos, we provide all of the professional and personalized services to cover your individual needs.
A perfect choice for couples, families and groups.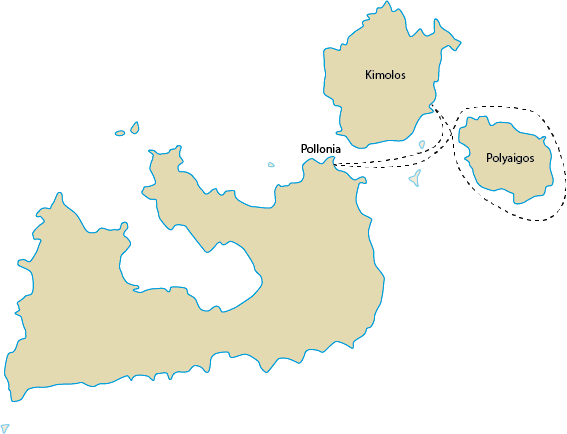 About an hour after departing passengers will be treated with a light local delicacy. It will be Pitarakia and Ladenia (traditional types of pie).

While offshore, we will cast our nets, and the caught fish will be cooked and served for lunch. You can taste our unique recipe of Kakavia (Greek fish stew) and other fish related dishes. If net casting is not permited due to weather, shrimp pasta is served for lunch.

Fresh fruits and karpouzopita (traditional watermelon pie) are served for desert.

There is an open bar. Water, soft drinks, beer and wine will be available all day. Children under 18 are not allowed to consume alcohol.
Book now and create unforgettable memories!