Pollonia – Kimolos -Polyaigos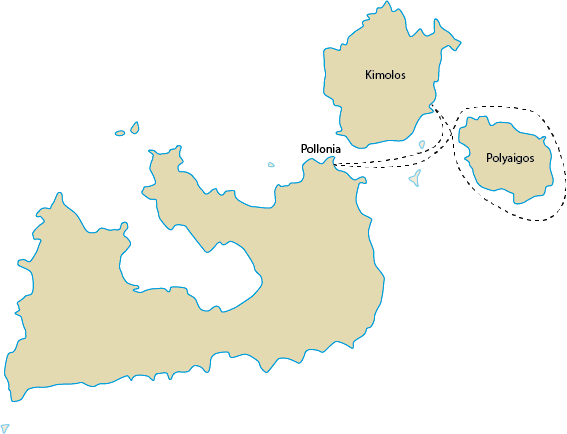 The cruise starts 10:00 am from Pollonia and we go to Kimolos and specifically to Psathi beach. Then we visit Polygos with fantastic shores and transparent blue-green waters. We stop for a swim on the beaches you like best.

About an hour after departing passengers will be treated with a light local delicacy. It will be either Pitarakia, or Ladenia (traditional types of pie).

While offshore, we will cast our nets, and the caught fish will be cooked and served for launch. You can taste our unique recipe of Kakavia (Greek fish stew) and other fish related dishes.

Fresh fruits are served for desert.

There is an open bar. Water, soft drinks, beer and wine will be available all day. Children under 18 are not allowed to consume alcohol.